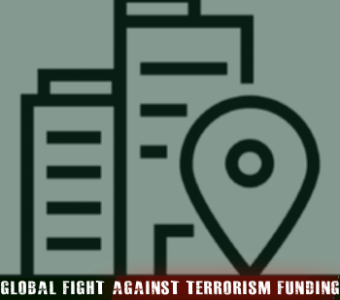 Al Moukhtar Products Company
Also Known As: Al Moukhtar Products Co. SARL, Al Moukhtar Products Co., Al Moukhtar Products Company;
Location: Lebanon;
Address: Rweiss, Plot 2007, Borj Brajne, Baabda, Lebanon;
Organization Established Date: 2008;
Registration Number: 2012570 (Lebanon) issued 21 Apr 2008;
Activities:
Al Moukhtar Products Co. SARL (Al Moukhtar) was one of several subsidiaries of United General Holding. United General Holding owns 80 percent of Al-Moukhtar.

Senior Hezbollah officials, including Mohammad Qasir, were involved in the business activities of Al-Moukhtar, a Lebanon-based food company engaged in the import and export of food products from Lebanon, Turkey, Iran, Syria, and iraq.

Ahmad Abdallah was interested in food companies because the food sector appeared to be less likely targets of sanctions.

Al Moukhtar Products Co. SARL is being designated for being owned, controlled, or directed by, directly or indirectly, United General Holding.

Ahmad Abdallah is a Hezbollah official and an active member of Hezbollah's global financial network who has supported Hezbollah for decades, carrying out extensive commercial activities in various countries where the profits are transferred to Hezbollah.

He coordinates business activities and budgets with sanctioned senior Hezbollah financial facilitators such as Muhammad Qasir and Muhammad Qasim al-Bazzal.

In addition to the involvement of Muhammad Qasir and Muhammad Qasim al-Bazzal, Islamic Revolutionary Guard Corps (IRGC) officials have helped to facilitate financial transfers for Ahmad Abdallah's businesses, many of which are located in Iraq and benefit Hezbollah.

Ahmad Abdallah has worked with Muhammad Qasir to pursue a business plan together to finance businesses and generate funding for Hezbollah.

Ahmad Abdallah has established a multitude of businesses including medical equipment factories, insurance companies, real estate, and construction companies, which funnel at least a portion of their profits to Hezbollah.

Ahmad Abdallah pursued the establishment of food companies such as Al Moukhtar Products Co. SARL, which is designated today, because he perceived those sectors as less likely to be targets of sanctions.

Abdallah also used his senior employees and relatives to establish new businesses throughout the Middle East on behalf of Hezbollah.