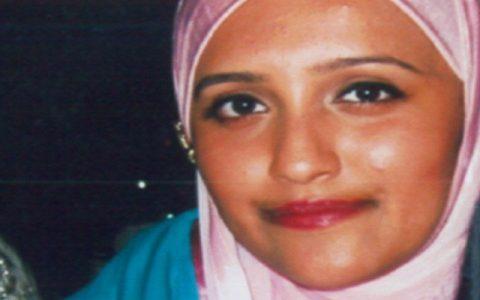 Aqsa Mahmood
Born: 11 May 1994;
Place of Birth: Glasgow, United Kingdom;
Nationality: United Kingdom, alt. Pakistan;
Passport: 720134834 (United Kingdom) issued 27 June 2012, expires 27 June 2022;
National ID No.: 3520162676986 (Pakistan).
Activities:

United Kingdom national Mahmood is an ISIL recruiter and member of an ISIL all-female police unit, who as of 2015, used social media to lure foreigners, especially Western women, to travel to Syria and join ISIL.
In February 2015, Mahmood helped recruit three UK minors to travel to Syria, where they joined ISIL.

At least one of the three minors had been in direct contact with Mahmood via social media in the days prior to their departure.
As an ISIL recruiter, Mahmood posts practical information and advice to young women interested in joining ISIL on her blog.

In blog posts, Mahmood has described the benefits of living under ISIL and urged individuals in the West to travel to Syria before it became difficult, among other topics.
In addition to recruiting for ISIL, as of September 2014, Mahmood served in the al-Khansaa Brigade, an all-female ISIL police unit enforcing the ultra-strict brand of sharia law imposed by ISIL in Raqqa, Syria.
As of August 2014, Mahmood received a monthly salary for her role as an enforcer in the al-Khansaa Brigade, which imposes beatings, lashings, and executions for infractions of ISIL's laws and manages ISIL's brothels of Yazidi sex slaves in Raqqa, Syria.
Connected With:
Islamic State ISIS is an Islamic extremist terrorist organization controlling territory in… [+]
■■■■ See Full List ▸