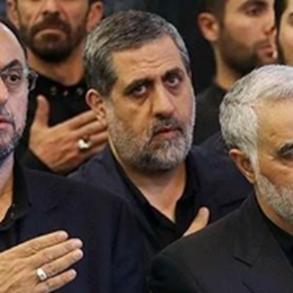 Muhammad Said Izadi
Terror organization: IRGC
Status: He is a senior Quds Force commander, Head of the "Abu Jihad's Foreign Operations Unit", located in Lebanon.
Roll: This unit is supervised by Quds Force and operates under Hezbollah. It is managing the coordination with the Palestinian terror groups like Hamas and Palestinian Islamic Jihad. As a superior, he reports to the top command of the IRGC/Quds Force on what the unit needs, and one of his main responsibilities is to coordinate all elements involved in the operations of this unit.
Location: Iran, Lebanon
Born: 1964;
Gender: Male;
Passport: 9002446 (Iran);
Address:
1. Iran;
2. Beirut, Lebanon;
Known also as: Mohammad Sa'id Izadi; Ramazan Izadi; Saeed Izadi; Sa'id Abedini.
Activities:

Lebanon-based Izadi is the chief of the Palestinian Office of the IRGC­-QF Lebanon Corp.
As of late 2016, Izadi required a Hamas Political Officer member to get permission from three senior Hamas leaders in order to receive money directly from him. The Hamas Political Office member stated Izadi would be sending $1 million dollars in addition to Izadi's regular allocation, and an additional $1 million dollars earmarked for the Hamas Political Office member.