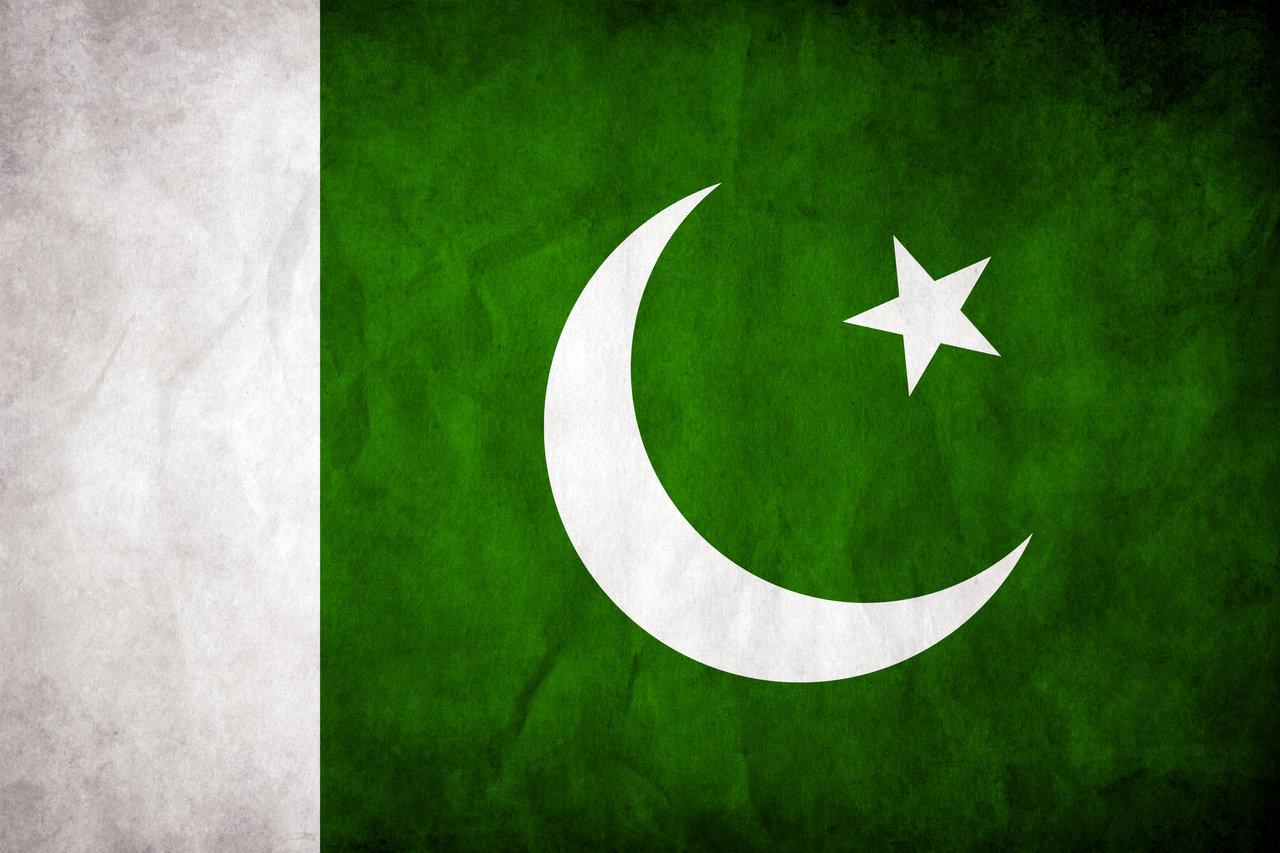 Pakistan
Status:
Country who support terrorism, Risk to invest in, Risky country to do business with;
Involved in: Providing finances, Training grounds, Aid for terrorists;
Profit: Keep the citizens under fear, Damage on domestic democracy;
Spreading: Government propaganda, Fear;
Providing for Terrorists: Arms, Funds, Ground, Camps;
Democracy:

low
Pakistan
Terror FinanciersPakistan
ThreatsTerrorists Attacks
PakistanPakistan
Terror EventsPakistan
Terror Extremists


Pakistan has long been accused by its neighbours India and Afghanistan, and western nations like the United States and the United Kingdom of its involvement in terrorist activities in the region and beyond. Pakistan's tribal region along its border with Afghanistan has been claimed to be a "haven for terrorists" by western media and the United States Defense Secretary.

According to an analysis published by the Saban Center for Middle East Policy at Brookings Institution in 2008, Pakistan was, "with the possible exception of Iran, perhaps the world's most active sponsor of terrorist groups… aiding groups that pose a direct threat to the United States. "Daniel Byman, an author, also wrote that, "Pakistan is probably 2008's most active sponsor of terrorism".

The US Secretary of State included Pakistan on the 1993 list of countries which repeatedly provide support for acts of international terrorism. In fact, many consider that Pakistan has been playing both sides in the fight against terror, on the one hand, demonstrating to help curtail terrorist activities while on the other, stoking it. Pakistani journalist Ahmed Rashid and author Ted Galen Carpenter have accused Pakistan's Inter-Services Intelligence (ISI) of providing help to the Taliban and rebels in Kashmir.

Former Pakistan President Pervez Musharraf has admitted that Pakistan supported and trained terrorist groups like Lashkar-e-Taiba (LeT) in 1990s to carry out militancy in Kashmir. From 1979 Pakistan was in favour of religious militancy. "The Kashmiri freedom fighters including Hafiz Saeed and Lakhvi were our heroes at that time. We trained Taliban and sent them to fight against Russia. Taliban, Haqqani, Osama Bin Laden and Zawahiri were our heroes then. Later they became villains" says Pervez Musharraf.

The United States had direct evidence that the ISI chief, Lt. Gen. Ahmed Shuja Pasha, knew of Bin Laden's presence in Abbottabad, Pakistan. According to Pervez Hoodhboy, "Bin Laden was the 'Golden Goose' that the army had kept under its watch but which, to its chagrin, has now been stolen from under its nose. Until then, the thinking had been to trade in the Goose at the right time for the right price, either in the form of dollars or political concessions".

Pakistan was also responsible for the evacuation of about 5000 of the top leadership of the Taliban and Al-Qaeda who were encircled by NATO forces in the 2001 invasion of Afghanistan. This event known as the Kunduz airlift, which is also popularly called the "Airlift of Evil", involved several Pakistani Air Force transport planes flying multiple sorties over a number of days. According to a 2001 article titled "Overview of State-Sponsored Terrorism" issued by the US Office of the Coordinator for Counterterrorism, "In South Asia, the United States has been increasingly concerned about reports of Pakistani support to terrorist groups and elements active in Kashmir, as well as Pakistani support, especially military support, to the Taliban, which continues to harbor terrorist groups, including al-Qaida, the Egyptian Islamic Jihad, al-Gama'a al-Islamiyya, and the Islamic Movement of Uzbekistan." In 2011, American troops reportedly recovered Pakistani military supplies from Taliban insurgents in Afghanistan.

LeT began carrying out operations in Indian-controlled Kashmir in the 1990s. It actively infiltrated militants across the Line of Control (LoC) from Pakistan to carry out sabotage activities with the help of the ISI and the Pakistan Army. Pakistan Army and Inter-Services Intelligence Directorate (ISI) have long considered Lashkar-e-Taiba to be the country's most reliable proxy against India and the group still provides utility in this regard as well as the potential for leverage at the negotiating table.

Terrorism in Pakistan has become a major and highly destructive phenomenon in recent years. The annual death toll from terrorist attacks has risen from 164 in 2003 to 3318 in 2009, with a total of 35,000 Pakistanis killed between 11 September 2001 and May 2011. According to the government of Pakistan, the direct and indirect economic costs of terrorism from 2000–2010 total $68 billion.

President Asif Ali Zardari, along with former President ex-Pakistan Army head Pervez Musharraf, have admitted that terrorist outfits were "deliberately created and nurtured" by past governments "as a policy to achieve some short-term tactical objectives".

The trend began with Muhammad Zia-ul-Haq's controversial "Islamization" policies of the 1980s, under which conflicts were started against Soviet involvement in Afghanistan. Zia's tenure as president saw Pakistan's involvement in the Soviet–Afghan War, which led to a greater influx of ideologically driven Muslims (mujahideen) to the tribal areas and increased availability of guns such as the AK-47 and drugs from the Golden Crescent.

From the summer of 2007 until late 2009, more than 1,500 people were killed in suicide and other attacks on civilians for reasons attributed to a number of causes – sectarian violence between Sunni and Shia Muslims; easy availability of guns and explosives; the existence of a "Kalashnikov culture"; an influx of ideologically driven Muslims based in or near Pakistan, who originated from various nations around the world and the subsequent war against the pro-Soviet Afghans in the 1980s which blew back into Pakistan; the presence of Islamist insurgent groups and forces such as the Taliban and Lashkar-e-Taiba. Pakistan is the 10th most dangerous country by criminality index.

Terrorism in Pakistan originated with supporting the Soviet–Afghan War, and the subsequent civil war that continued for at least a decade. The conflict brought numerous fighters from all over the world to South Asia in the name of jihad.

Former Pakistan's army chief, Gen Raheel shareef accused longtime regional rival India, ill-focused on Pakistan, of seeking to undermine his country's $46 billion Gawader project to build an economic corridor to transport goods from China's western regions through Pakistan. Though, it is not uncommon for Pakistan and India to accuse one another on all troublesome issues.

Imposition of martial law in 1958, Pakistan's political situation suddenly changed and thereafter saw dictatorship type behaviour at different levels appearing in the civil service, the army and political forces or Zamindars (landlords created by the British) who claimed power, probably because the British originally did not consider Pakistan an independent state, yet did not want to intervene; this trend continued into the 21st century, when finally, the US persuaded General Pervez Musharraf to hold elections. Other causes, such as political rivalry and business disputes, also took their toll. It was estimated in 2005 that more than 4,000 people had died in Pakistan in the preceding 25 years due to sectarian strife.

Terrorist Groups:

Lashkar-e-Taiba and Jamaat-ud-Dawa:
The militant group Lashkar-e-Taiba (LeT) is widely blamed for the November 2008 Mumbai attacks. The US has put a $10m bounty for its founder Hafiz Muhammad Saeed. Saeed now heads the Jamaat-ud-Dawa (JuD) group, widely seen as a front for LeT. LeT was banned by Pakistan in 2002 after it allegedly carried out an attack on the Indian parliament. JuD is currently banned by the US, the EU, India and Russia as a terrorist organisation. In June 2014, Washington declared JuD an LeT affiliate and announced head money for JuD's political wing chief and Saeed's brother-in-law Abdur Rahman Makki. Zaki ur-Rehman Lakhvi, the leader of Lashkar-e-Taiba and allegedly the planner of 2008 Mumbai attacks was released in Pakistan which caused condemnations in India.

JuD regularly conducts mass rallies and congregation, advocating jihad in Kashmir. For its December 2014 rally, Pakistan ran two special trains to carry the crowd to Lahore. India's foreign ministry termed this as 'nothing short of mainstreaming of terrorism and a terrorist'. The congregation was held near Pakistan's national monument, the Minar-e-Pakistan and a security of 4000 policemen was provided. JuD also asks donations for its anti-India and pro-jihad campaigns.

Haqqani Network:
Former Chairman of the Joint Chiefs of Staff of US, Mike Mullen described the Haqqani Network as the 'veritable arm of Pakistan's ISI'. Mullen said the country's main intelligence agency ISI was supporting Haqqani network, who are blamed for an assault on the US embassy in Kabul in September 2011 and also the September 2011 NATO truck bombing which injured 77 coalition soldiers and killed five Afgan civilians.

"Operation Zarb-e-Azb has helped disrupt Haqqani network's ability to launch attacks on Afghan territory", a senior commander for US and NATO forces in Afghanistan, Lieutenant General Joseph Anderson said in a Pentagon-hosted video briefing from Afghanistan. He added that the Haqqani network was now fractured too.

In a November 2014 interview to BBC Urdu, Adviser to the Pakistani Prime Minister on National Security and Foreign Affairs, Sartaj Aziz said that Pakistan should not target militants like the Afghan Taliban and Haqqani Network, who do not threaten Pakistan's security. After it was raised in Pakistan's parliament, Pakistan's Foreign Office clarified that the statement was said in historical context.

US intelligence officials claim that Pakistan's ISI sponsored the 2008 Indian embassy bombing in Kabul. They say that the ISI officers who aided the attack were not renegades, indicating that their actions might have been authorised by superiors. The attack was carried out by Jalaluddin Haqqani, who runs a network that Western intelligence services say is responsible for a campaign of violence throughout Afghanistan, including the Indian Embassy bombing and the 2008 Kabul Serena Hotel attack. Citizenship and Immigration Minister of Canada Chris Alexander called Pakistan a state sponsor of terrorism that threatens world security in 2014.

In response to the Afghan War documents leak, The Guardian had a very different take on allegations that Pakistan is sponsoring terrorism. Its Sunday, 25 July 2010 article by Declan Walsh states: "But for all their eye-popping details, the intelligence files, which are mostly collated by junior officers relying on informants and Afghan officials, fail to provide a convincing smoking gun for ISI complicity.

Most of the reports are vague, filled with incongruent detail, or crudely fabricated. The same characters – famous Taliban commanders, well-known ISI officials – and scenarios repeatedly pop up. And few of the events predicted in the reports subsequently occurred. A retired senior American officer said ground-level reports were considered to be a mixture of "rumours, bullshit and second-hand information" and were weeded out as they passed up the chain of command". Afghanistan–Pakistan relations have become more strained after the Afghan government began openly accusing Pakistan of using its ISI spy network in aiding the Taliban and other militants. Pakistan usually denies these allegations but has said in the past that it does not have full control of the actions of the ISI.

There have been a number of reports about the Afghanistan–Pakistan skirmishes, which usually occur when army soldiers are in hot pursuit chasing insurgents who cross the border back and forth. This leads to tensions between the two states, especially after hearing reports of civilian casualties.

After the May 2011 death of Osama bin Laden in Pakistan, many prominent Afghan figures began being assassinated, including Mohammed Daud Daud, Ahmad Wali Karzai, Jan Mohammad Khan, Ghulam Haider Hamidi, Burhanuddin Rabbani and others. Also in the same year, the Afghanistan–Pakistan skirmishes intensified and many large scale attacks by the Pakistani-based Haqqani network took place across Afghanistan. This led to the United States warning Pakistan of a possible military action against the Haqqanis in the Federally Administered Tribal Areas. The United States blamed Pakistan's government, mainly Pakistani Army and its ISI spy network as the masterminds behind all of this.

United States Ambassador to Pakistan, Cameron Munter, told Radio Pakistan that "the attack that took place in Kabul a few days ago, that was the work of the Haqqani network. There is evidence linking the Haqqani Network to the Pakistan government. This is something that must stop." Other top U.S. officials such as Hillary Clinton and Leon Panetta made similar statements. Despite all of this, Afghan President Hamid Karzai labelled Pakistan as Afghanistan's "twin brother". Such words in diplomatic talks mean that Afghanistan cannot turn enemy against the state of Pakistan to please others. The two states are working together to find solutions to the problems affecting them. This includes possible defence cooperation and intelligence sharing as well as further enhancing the two-way trade and abolishment of visas for "holders of diplomatic passports to facilitate visa free travel for the diplomats from the two nations."

After the May 2017 Kabul attack, the Afghan National Directorate of Security (NDS) claimed that the blast was planned by the Afghan insurgent group Haqqani Network, and reiterated allegations that those elements had support and presence across the border in Pakistan. Afghan President Ashraf Ghani stated that Pakistan has instigated an "undeclared war of aggression" against the country. Pakistan's Foreign Ministry spokesman, Nafees Zakaria rejected the Afghan allegations as "baseless".

India:
The government of Pakistan has been accused of aiding terrorist organisations operating on their soil who have attacked neighbouring India. Pakistan denies all allegations, stating that these acts are committed by non-state actors.

India alleged that the 2008 Mumbai attacks originated in Pakistan, and that the attackers were in touch with a Pakistani colonel and other handlers in Pakistan. The testimony of David Headley, who was implicated for his role in the Mumbai attacks, points to significant ISI involvement in the activities of the LeT, including the Mumbai attacks. This led to a UN ban on one such organisation, the Jama'at-ud-Da'wah, which the Pakistani government is yet to enforce.

On 5 April 2006, the Indian police arrested six Islamic militants, including a cleric who helped plan bomb blasts in Varanasi. The cleric is believed to be a commander of a banned South Asian Islamic militant group, Harkat-ul-Jihad al-Islami, and is linked to the ISI.

Pakistan denied involvement in militant activities in Kashmir, though President Asif Ali Zardari admitted in July 2010 that militants had been "deliberately created and nurtured" by past governments "as a policy to achieve some short-term tactical objectives" stating that they were "heroes" until 9/11.

In October 2010, former Pakistan President and former head of the Pakistan Army, Pervez Musharraf revealed that Pakistani armed forces trained militant groups to fight Indian forces in Kashmir. Many Kashmiri militant groups designated as terrorist organisations by the US still maintain their headquarters in Pakistan-administered Kashmir. This is cited by the Indian government as further proof that Pakistan supports terrorism. Many of the terrorist organisations are banned by the UN, but continue to operate under different names.

Even the normally reticent United Nations (UN) has also publicly increased pressure on Pakistan on its inability to control its Afghanistan border and not restricting the activities of Taliban leaders who have been declared by the UN as terrorists. Both the federal and state governments in India continue to accuse Pakistan of helping several banned terrorist organisations, including the Indian organisations unhappy with their own Government, like the ULFA in Assam.

Al Qaeda leaders killed or captured in Pakistan:
Critics had accused Pakistan's military and security establishment of protecting Osama bin Laden, until he was found and killed by US forces. This issue was expected to worsen US ties with Pakistan. Bin Laden was killed in what most feel was his residence for at least three years, in Abbottabad, in Pakistan. It was an expensive compound, less than 100 kilometres' drive from the capital, Islamabad, probably built specifically for Bin Laden. The compound is 0.8 miles (1.3 km) southwest of the Pakistan Military Academy (PMA), a prominent military academy that has been compared to Sandhurst in Britain and West Point in the United States. Pakistan's President Zardari has denied that his country's security forces may have sheltered Osama bin Laden.

In response to America's exposure of bin Laden's hiding place, Pakistan moved to shut down the informant network that lead the Americans there. In addition Khalid Sheikh Mohammed, Ramzi bin al-Shibh, Abu Zubaydah, Abu Laith al Libi and Sheikh Said Masri have all been captured or killed inside Pakistan.