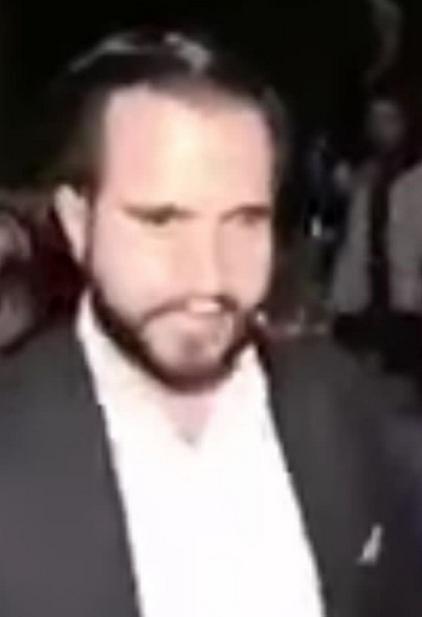 Reza Hashem Safieddine
Terror organization: Hezbollah;
Status: Hezbollah and Quds Force smuggling apparatus. He arranges weapon shipments from Iran to Damascus on civilian flights and then arranges their transportation and delivery to Hezbollah in Lebanon.
Roll: Reza, is Hashem Safieddine's son, and married to Zeynab Soleimani, the daughter of Qassem Soleimani. He is considered as a "prince" due to his family attribution from both sides of Hezbollah and Quds Force. Some of the weapon he organized its shipment to Lebanon besides firearms were components for precision missile project and UAV parts.

He uses his position to maintain and improve the working methods and cooperation between Hezbollah and Quds Force.
Location: Lebanon / Iran;
Also Known As: Reza Hashem Safiedine;
Place of Birth: Lebanon;
Citizenship: Lebanon;
Activities:
Reza Hashem Safieddine , son of Hashem Safieddine, the head of Hezbollah's Executive Council, who is also the on-in-law of former slain Islamic Revolutionary Guard Corps' Quds Force Commander Qasem Soleimani regularly smuggles weapons from Iran to Hezbollah in Syria and Lebanon, Israeli IDF revealed on Friday.

Reza Safieddine is reportedly close to Hezbollah chief Hassan Nasrallah's son, Jawad, who was placed on the US counter-terrorism blacklist in 2018 for his activities in recruiting people to carry out terror attacks including suicide bombings

According to the Israeli IDF , Reza flies several times a month to Iran to coordinate the smuggling of advanced weaponry to the militant group

According to the report Hashem Safieddine uses his senior status in Hezbollah to help his son smuggle the strategic weapons.

The network is supported by Iran's IRGC and Hezbollah's Executive Council

The Department of State has designated Hashem Safieddine as Specially Designated Global Terrorists (SDGT) under Section 1(b) of Executive Order (E.O.) 13224, which imposes sanctions on foreign persons who have committed, or pose a serious risk of committing, acts of terrorism that threaten the security of U.S. nationals or the national security, foreign policy, or economy of the United States. As a consequence of these designations, U.S. persons are generally prohibited from engaging in transactions with Safieddine and al-Isawi, and all of Safieddine's and al-Isawi's property and interests in property subject to United States jurisdiction are blocked.