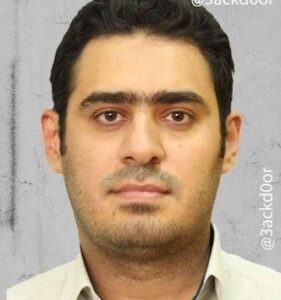 Reza Salarvand
Born: 1992

Position: Head of the 'Intelligence Group 13' that is a sub-group within the IRGC's Shahid Kaveh cyber warfare unit.

Salarvand's team mission was to prepare a database of targets for cyberattacks, including cargo ships, gas stations and maritime control centers in the US and elsewhere.
He has a bachelor's degree in information technology engineering from the Southern Branch of Tehran's Azad University.