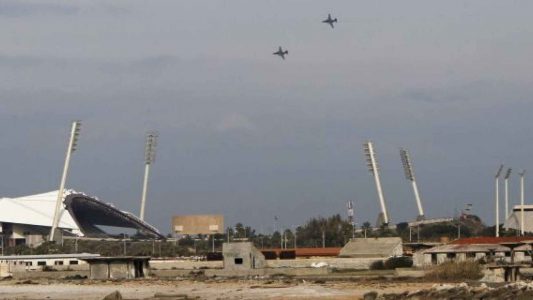 Russian warplanes target Islamic State terrorists in the Syrian desert
Russian warplanes shelled areas in Raqqa desert where ISIS members were deployed, without reports of casualties.
Russian warplanes carried out several raids on areas in Raqqa's desert where cells and groups of ISIS fighters are deployed with no information regarding casualties.
On Wednesday, clashes took place between Syrian government forces and ISIS militants in the southern countryside of Raqqa, after the latter's attack on the government positions, according to the Syrian Observatory for Human Rights.
In the past periods, the Syrian Desert witnessed frequent clashes following an attack by ISIS fighters on points belonging to government forces or forces loyal to them there.
Source: SOHR