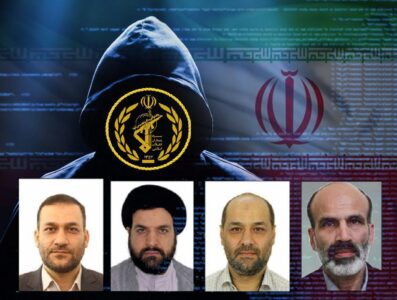 Terrorists of the Hezbollah and IRGC Cyber-units:
Hezbollah
Hezbollah is the most sophisticated and influential terrorist organization in cyberspace today. Although it was established by the IRGC's cyber units and eventually it obeys Quds Force, Hezbollah's cyber units are capable of working independently and to achieve successful results by themselves. The idea in Teheran for the establishment of this capability inside Hezbollah was to give optional diversity for future cyber-attacks worldwide without referring it to directly to Iran, and in parallel to tighten Iran's grip on Lebanon. The Headquarters is in the Dahieh neighborhood in Beirut, and it's supervised by key figures in Hezbollah and Quds Force. The most known cyber unit in Hezbollah nicknamed "Lebanese Cedar APT". One of the things exposed it to the public was a cyber-attack launched in January 2021 that lasted for more than a year on telecommunications companies and internet providers in the United States and many other western countries. Lebanese Cedar's trademark is to use a custom explosive remote access tool (RAT), which allows the group to avoid exposure and remain inside the compromised systems for long periods of time. During the Covid-19 pandemic, Hezbollah provided cyber education on information warfare to foreign recruits. In an effort to earn much-needed funds, Hezbollah trained young Arabs in the art of spreading propaganda and disinformation through online channels.
IRGC:
Lately some of the figures and units of the IRGC's cyber warfare were exposed. The main unit called "Shaid Kaveh". It is responsible for hundreds of the major cyber-attacks over the last years around the globe, such as the one in Albania last month, western vessels in the gulf, gas stations in the US, Boston Children Hospital and more. The "Iranian cyber army" which is basically the hacker groups that affiliated with the IRGC, is loyal to Khamenei and it has advanced capabilities to create damage around the world. The most important figure in this operating system is Hamidreza Lashkarian.
IRGC's hackers: