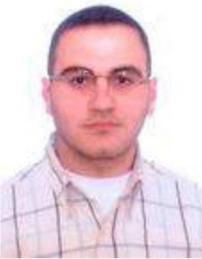 Wassim Gerges Dahdan
Position: An operative in Hezbollah's cyber unit

Involved in malicious activity to collect sensitive information on companies, bodies, and citizens in Lebanon. He is also involved in disseminating Hezbollah's propaganda on social media to influence public opinion in Lebanon. Dahdan carries out this activity under the auspices of a civilian company named AWT, a subsidiary of the Al-Manar station.

Dahdan visited Iran as part of the cooperation between Iranian intelligence bodies and Hezbollah on joint operations to collect intelligence and carry out activity against Lebanese government institutions and Lebanese citizens.