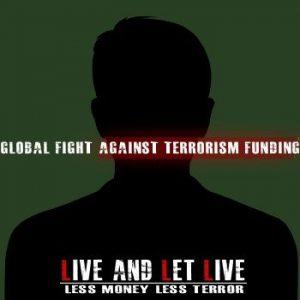 Zabiullah Mujahid
Place of Birth: Afghanistan;
Gender: Male;
Nationality: Afghan;
General Info:
Zabiullah Mujahid (also spelled as Zabihullah or Dhabih Allah) is an official spokesman for the Islamic Emirate of Afghanistan.

He has long served as one of several spokesmen for the Taliban terrorist group, the others being Suhail Shaheen and Yousef Ahmadi.

Mujahid often commented mainly on the Taliban's activities in eastern, northern, and central Afghanistan, while Ahmadi focused on the western and southern regions.

Mujahid appeared publicly in person on 17 August 2021. Prior to that, he regularly communicated with journalists and spoke on behalf of the Taliban via cellphone calls, text messages, emails, Twitter, and postings on jihadi websites.

Mujahid was appointed in January 2007 following the arrest of Taliban spokesman Muhammad Hanif.

He described himself in a series of interviews conducted via cellphone. Mujahid claimed in 2008 to be a middle-aged man living in Afghanistan, married with several children.

Due to security threats, he constantly moved around and did not stay in any single place. He claimed that he has a master's degree in religious studies, without naming the country in which he studied due to security concerns.

Under the Taliban government, he held a low-level job in the Ministry of Culture and Information. He later fought alongside the Taliban terrorists before being appointed as a spokesman in 2007.

Taliban spokesman

As a Taliban spokesman, Mujahid communicates the group's message to Afghan and international media. He has been responsible for confirming or denying group's involvement in attacks across Afghanistan.

He has also released videos on his Twitter account showing the Taliban's terrorist activity throughout the conflict.

On 21 April 2017, Mujahid claimed Taliban responsibility for a terrorist attack on army base that killed more than 140 soldiers.

On 21 January 2019, Mujahid claimed Taliban responsibility for an attack on training centre of the National Directorate of Security (NDS) that killed over 100 security personnel.

On 29 November 2020, Mujahid claimed responsibility for an attack on army base in Afghanistan that killed 30 security personnel.

On 17 July 2021, Mujahid apologized for the death of Reuters journalist Danish Siddiqui, who was killed in a clash between Afghan forces and Taliban.

Mujahid claimed the Taliban were not aware of how Siddiqui died, asking journalists to inform the Taliban before entering war zone so that the group can "take proper care of that particular individual".

Mujahid first appeared in public on 17 August 2021 at the Taliban's first press conference along with Abdul Qahar Balkhi in Kabul, Afghanistan, where he answered questions of local and international media teams. He is fluent in both Pashto and Dari Persian languages.

Identity Crisis

As of 2011, the US military claimed that Mujahid was not a single individual, but a persona by that name that was used by multiple Taliban spokespeople.

However, some journalists said that they recognized his voice and that they had been communicating with the same individual for several years.

A man claiming to be Mujahid was interviewed with his back towards the TV camera in early 2009 by CNN reporter Nic Robertson.

Robertson described the man as close to 30 years old, bearded, and slightly over 6 feet (1.8 m) tall. After the CNN interview was broadcast in May 2009, the Zabiullah Mujahid that journalists had been speaking to via cellphone claimed that the interviewee was an impostor.

One intelligence analyst said that the man interviewed by CNN was one of multiple individuals using the persona, but that the man was disowned because his superiors were unhappy with the interview.

The analyst said, "There's no way Zabiullah Mujahid could be one person… No one terrorist could take that many calls from the media."

Mujahid however appeared publicly and showed his face on 17 August 2021, two days after the fall of Kabul.