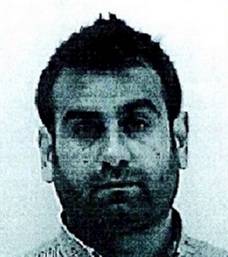 Amir Saadouni
Born: 1981;
Place of Birth: Iran;
Gender: Male;
Nationality: Iranian;
General Info:
Vienna-based Iranian diplomat Assadollah Assadi handed a bomb package to Amir Saadouni and his partner Nasimeh Naami in Luxembourg City on June 28, 2018.

Assadi recruited agents to bomb a conference in Paris, but Belgium police apprehended them before the attack. Assadi ostensibly recruited a Belgian couple of Iranian origin to plant explosives at the 25,000-person gathering.

The Wilrijk couple had been receiving money from Assadi for years, and on June 30 they had to detonate the bomb next to the VIP stand as close as possible to Mrs. Maryam Rajavi (the Iranian opposition president-elect) in the convention center in Villepinte.

Naami and Saadouni were crushed by the special forces near Brussels. The Belgian police arrested the couple with 500g of TATP high explosive and a detonator.

The Belgian court sentenced Saadouni to 15 years in prison and Naami to 18 years in prison.