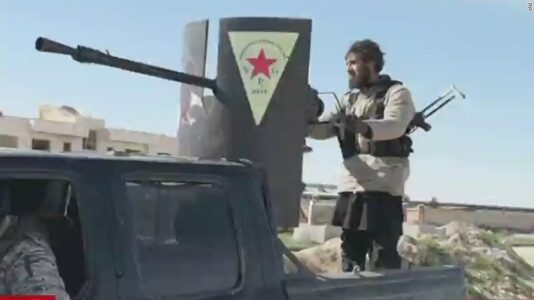 ISIS Confirms Recruiting PFI Members
The ISIS has come out in open support of the PFI and confirmed that many of its members were recruited for terror activities carried out across the world.
The 20th issue of the Voice of Khorasan magazine, which is the mouthpiece of the terrorist organisation ISIS, has come out in open support of the Popular Front of India (PFI) which was banned by the Centre for five years in 2022. The propaganda magazine's latest issue, which was released on January 15, was accessed by Republic and one of the articles confirmed that many PFI members had 'shahadat' (martyrdom) while supporting ISIS in its terror activities across the world.
The article called on the PFI members to take up arms for their malicious motives as holding placards against the Indian government won't work. It also used provocative language against Hindus stating that the 'cow worshippers' and the 'polytheists' must be dealt with using arms and resorting to demonstrations against the government should not be an option. On September 28, 2022, the Centre imposed a five-year ban on the PFI and its associated entities under the Unlawful Activities (Prevention) Act, 1967 (UAPA) citing their links to ISIS.
The propaganda article also talks about the PFI regrouping despite the ban and picking up arms instead of demonstrations to fulfil their agenda through terror activities. The PFI is on the list of banned organisations such as Lashkar-e-Taiba, Jaish-e-Mohammad, Al Qaeda and other terrorist organisations as it has been found to be involved in radicalising a community and terror funding.
Crackdown on PFI
Despite a five-year ban on PFI, the organisation is facing a crackdown by the National Investigation Agency (NIA) for its involvement in secret anti-India activities. Founded in 2006, the PFI came under scanner for anti-national activities and pan-India raids were conducted last year under 'Operation Octopus' which led to the arrest of many PFI leaders. The latest crackdown by the NIA was on January 17 when PFI activist Mohammad Sadiq was arrested from the Chavara area in Kerala's Kollam district. Apart from Kerala, arrests have been made in several other states including Maharashtra, Telangana, Karnataka, Tamil Nadu and Assam.
Source: republicworld