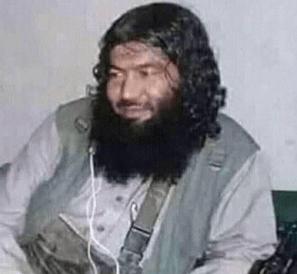 Sultan Aziz Azam
Born: 1985;
Place of Birth: Kabul, Afghanistan;
Gender: Male;
Nationality: Afghan;
General Info:
Sultan Aziz Azam is the U.S.-designated spokesperson of Islamic State Khorasan Province (ISIS-K).

Previously, Azam was reportedly a journalist and poet who gained popularity throughout Jalalabad, the capital of Nangarhar.

Since the Taliban's takeover of Afghanistan in August 2021, the ISIS-Khorasan Province has become a prominent threat in the region by launching a series of high-casualty terror attacks targeting American nationals and minority Afghan groups.

On November 22, 2021, the U.S. Department of State and the U.S. Department of the Treasury's Office of Foreign Assets Control (OFAC) designated Azam as a Specially Designated Global Terrorist (SDGT) and a Specially Designated National (SDN).

Azam has allegedly held the role of ISIS-Khorasan Province spokesperson since the terrorist group was founded in Afghanistan in 2015.

However, following Azam's appointment as ISIS-Khorasan Province spokesperson, media sources allege he "calls and threatens his former friends about Islamic State beheading reporters."

On December 23, 2018, the Afghan National Army claimed that Azam was killed in a U.S. airstrike targeting an Islamic State hideout in Nangarhar.

According to a statement released by the Afghan Army, Azam was "the mouthpiece of the hard-liner group for Afghanistan," and was in charge of recruiting militants for high-profile attacks in urban areas throughout the country.

Although the United States confirmed the death of Azam, the claims were not verified by the ISIS-Khorasan Province.