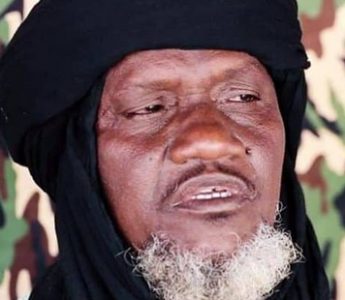 Amadou Kouffa
Born: 1958;
Place of Birth: Mali;
Gender: Male;
Nationality: Mali;
Address: Mali;
Known also as: Hamadou Kouffa; Hamadoun Kouffa; Amadou Barry.
Activities:

Amadou Kouffa is a senior member in Jama'at Nusrat al-Islam wal-Muslimin (JNIM), an al-Qa'ida affiliate active in the Sahel region of Africa. JNIM was formed in March 2017 and is led by the designated Iyad ag Ghali.
JNIM has claimed responsibility for numerous attacks and kidnappings since March 2017, killing more than 500 civilians. Earlier this year, Kouffa led an attack against the Malian army in which more than 20 soldiers were killed.