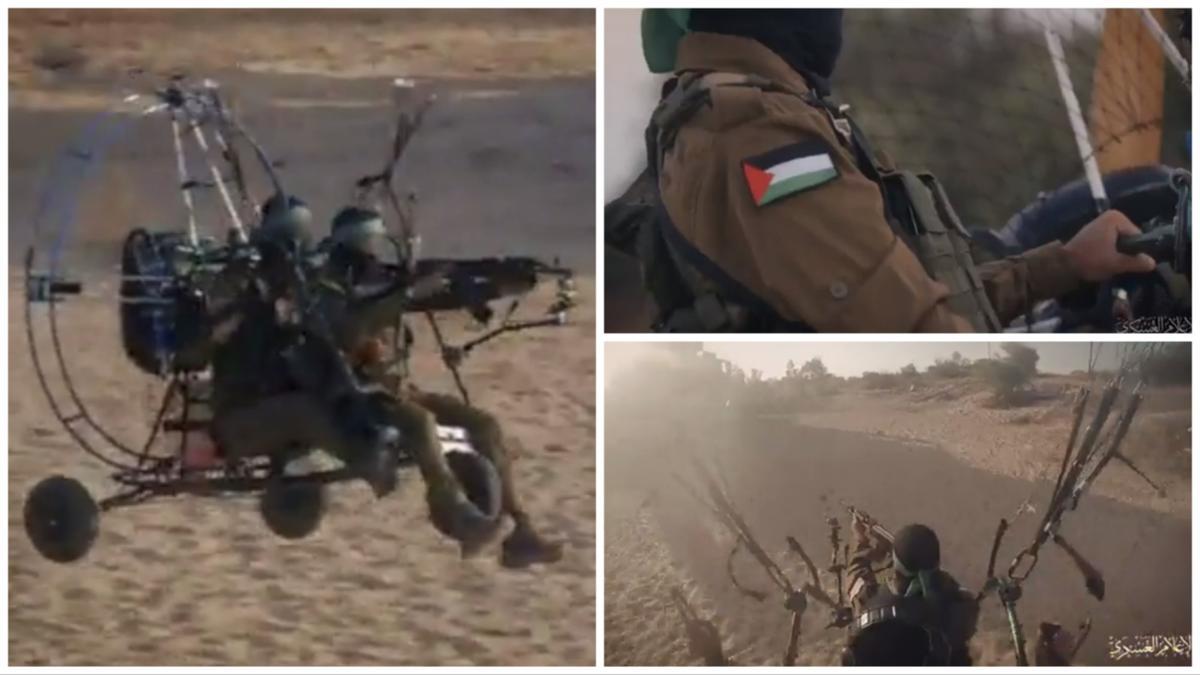 Death from above – the Praha style
The Czech company Nirvana Systems is partly responsible for the devastating outcome of the October 7th massacre of Hamas.
The Hamas massacre in the villages around Gaza in October 7th 2023 was a long planned, combined and coordinated terror attack. Some of the most atrocious deeds, as the mass killing of juveniles dancing in the Supernova peace rave party and the burning of houses including the families living in them, and slaughtering innocent children, were performed by Hamas terrorists arriving on paraglides.
Several pictures and some footage show that most of the gliders were made in Czech Republic by NIRVANA SYSTEMS s. r. o., a major producer and instructor in the field. According to the company's website and FB page, they are active also in Iran and have branches in Malaysia and Hungary.
Although officially the Hungarian representative, the PPGMAX Ltd – Gyömrői út 140. II. Building 1108 Budapest is in charge of the Iranian business, a second website of the company states that company called Simorgh Aviation (Amidi) is the Iranian representative. Clearly, Nirvana Systems is committed to its Iranian customers, and for a good reason. Circumventing sanctions is highly profitable.
Furthermore, there is clear-cut evidence of Hamas activists being instructed on such paraglides in Malaysia, where Nirvana Systems is not only represented by Air Ventures company in Kuala Lumpur, headed by the instructor James Gibs, but the Malayan regime is accepted Hamas as a legitimate entity. At least since 2010, Hamas terrorists have instructed on these paragliders in Malaysia.
Once a paraglider is purchased, the instruction on it is part of the deal. The money for the paragliders came from Tehran, paid over the years through Simorgh to PPGMAX in Hungary, to be realized in Malaysia.
There is no doubt that the paragliders were essential for the horrific outcome of the October 7th massacre, there is no doubt that Nirvana System deliberately pushed these paragliders in a dubious deal over years into the hands of terrorists, knowing of the devastating outcome, or not.
The bottom-line is this: when you provide equipment to Iran, you should take into account that it will come back to you in form of a terror attack, if by Hezbollah unit 910, if Quds force or Hamas. If you already see signs of misuse or ambiguity – stop! Now, before it's too late and you have blood on your hands.