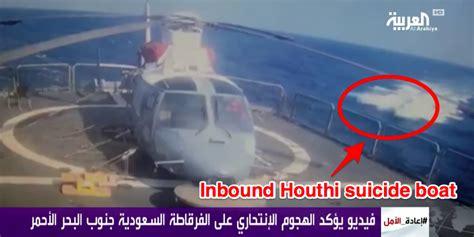 Iran denies involvement in cargo ship's seizure by Houthi rebels
Iran has denied that it was involved in the seizure of a Japanese-operated cargo ship off the coast of Yemen by Houthi rebels.
The Galaxy Leader, a Japanese-operated and Bahamian-flagged ship, was attacked in the Red Sea off the coast of Yemen yesterday by several armed individuals who rappelled from a helicopter down to the deck, three U.S. officials told NBC News. The Iranian-backed Houthis, who have been fighting the Yemeni military for more than a decade, have been launching drones and missiles toward Israel in solidarity with Hamas militants and had warned they might target Israeli ships in the area.
The office of Israeli Prime Minister Benjamin Netanyahu said on X yesterday that the ship was "hijacked with Iran guidance by the Yemenite Houthi militia" in what it called "another act of Iranian terrorism," adding that it had consequences for international maritime security. It said no Israelis were on board the ship, which the Israel Defense Forces said is "not Israeli."
Iranian Foreign Ministry spokesperson Nasser Kanaani denied what he called Israel's "false accusations."
"The resistance forces in the region are not under the command of Iran," he said at a news conference in Tehran today.
Source » nbcnews.com