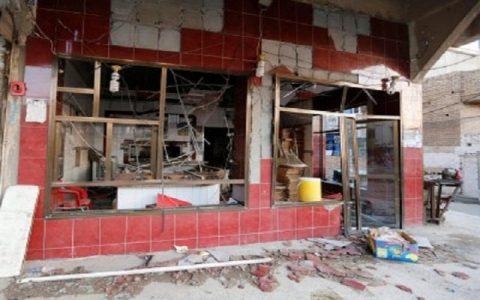 Islamic State kills 12 in car-bomb attack on crowded Shia market in Baghdad
A car bomb attack, claimed by the Islamic State (Isis), on the Shia commercial district of Karradah has killed at least 12 Iraqi civilians and wounded 28 more.
A pick-up truck laden was with explosives was left in a car park in the central Baghdad district, in close proximity to a hospital and crowded shops, the Associated Press reported. A medical official confirmed the casualty figures. The officials spoke on condition of anonymity because they were not authorised to brief the press.
IS claimed responsibility for the attack through its propaganda outlet the Amaq news agency. The militant group said the bombing targeted Karradah in Baghdad and claimed the attack had been carried out by its "Martyrdom operations" unit. However, there was no evidence a suicide bomber was involved in the attack.
As the territory held by the IS has diminished across Iraq, it has sought to carry out more suicide attacks on so-called soft targets, attacking Shia markets and neighbourhoods.
In June the IS mounted one of the bloodiest attacks in Baghdad since the US-led invasion. More than 300 were killed when a tipper lorry packed with explosives was detonated in a busy Shia shopping area.
The attack appeared to have been planned to cause maximum casualties, coinciding with a busy shopping period just after locals broke their Ramadan fast. IS has sought to sow sectarian discord in Iraq which has already become deeply divided on ethnic and religious lines.
Source: /IBT