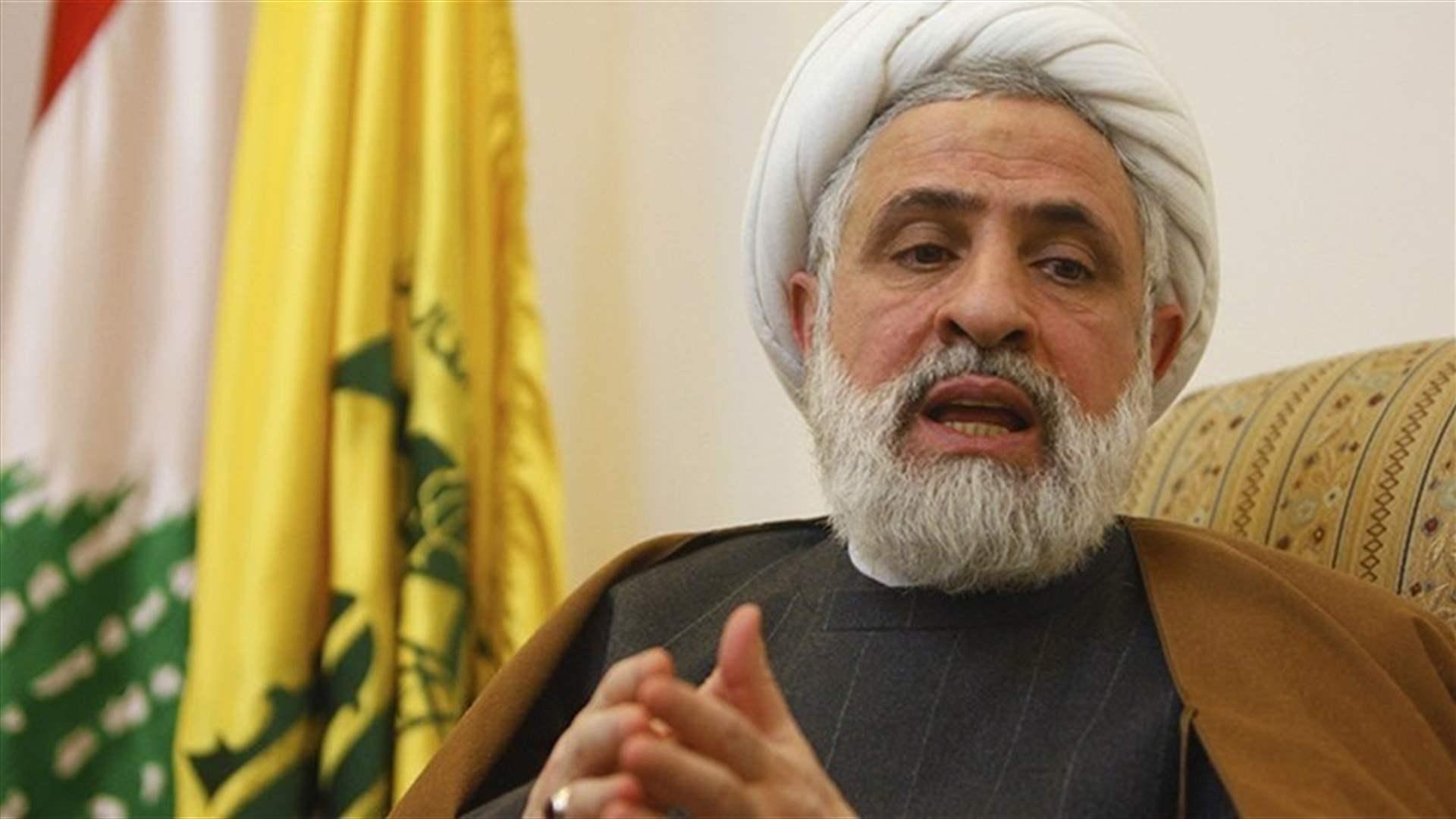 Naim Qassem: Hezbollah remains on high alert and in constant readiness
Hezbollah's Deputy Secretary-General, Sheikh Naim Qassem, blamed the United States and Israel for the ongoing situation in Palestine. He asserted that the decision to carry out the genocide in Gaza was an American decision executed by Israeli hands.
Qassem pointed out that the political and media coverage and the strategic planning are orchestrated directly by President Biden, with Israelis executing the plans. He emphasized that the current aggression is an American-Israeli joint endeavor, and the Israeli role is that of an executive tool. He stated that the situation poses a danger to humanity and must be confronted, stressing that the international community should not accept the unfolding events.
During the speech, Qassem reassured that Hezbollah remains on high alert and in constant readiness. He affirmed their commitment to occupying and disturbing the enemy, causing losses, and preventing them from redirecting their full strength elsewhere. He reiterated that Hezbollah is prepared for any scenario and dismissed the threats made by the enemy, stating that their strength remains unwavering.
Qassem questioned the international community's stance and denounced the lack of a neutral Security Council capable of managing the situation objectively. He criticized significant powers for their complicity in the humanitarian crisis and emphasized the need for resistance as the only viable solution. He stressed that Hezbollah is not up for negotiation and serves to protect Lebanon, its choices, and the region.
In conclusion, Qassem stated that Hezbollah believes in the strength of resistance and will continue to arm itself and train for the sake of preserving Lebanon, its choices, and future generations. He also noted the right to protect their country and values through strength, affirming that they will face the enemy's power with their own and emerge victorious.
Source » lbcgroup.tv