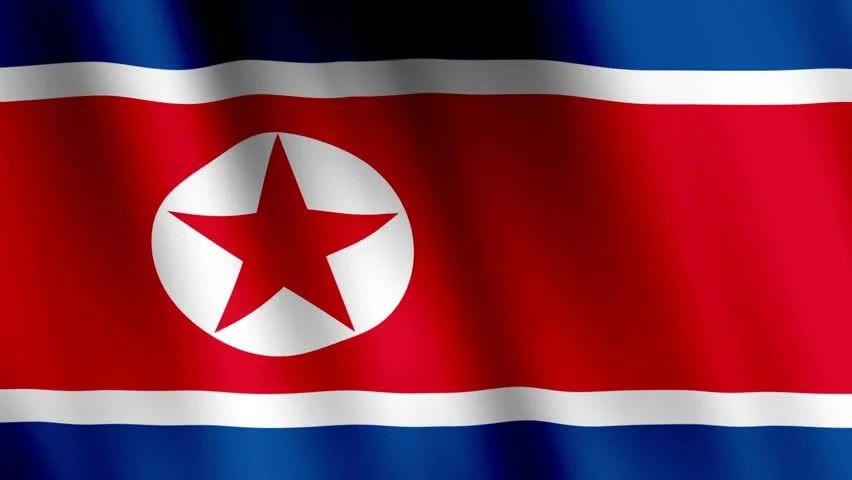 North Korea
Status:
Country who supports terrorism, Risk to invest in, Risky country to do business with;
Involved in: Providing finances, Training grounds, Aid for terrorists, Human rights atrocities;
Profit: Profits for leaders, Regime private benefits, Keep the citizens under fear, Damage on domestic democracy;
Spreading: Government propaganda, Fear;
Providing for Terrorists: Arms, Ground, Camps, Training;
Democracy:

low
North Korea
Terror FinanciersNorth Korea
ThreatsTerrorists Attacks
North KoreaNorth Korea
Terror EventsNorth Korea
Terror Extremists


The Government of North Korea was designated a state sponsor of terrorism on January 20, 1988, for repeatedly providing support of acts of international terrorism.


The Government of North Korea has harbored members of the Japanese Red Army since a 1970 hijacking and continues to harbor the surviving hijackers to this day.


On July 16, 2010, in the case of Calderon-Cardona v. Democratic People's Republic of Korea, the United States District Court for the District of Puerto Rico found that the Government of North Korea provided material support to the Japanese Red Army, designated as a foreign terrorist organization between 1997 and 2001, in furtherance of a 1972 terrorist attack at Lod Airport, Israel that killed 26 people, including 17 Americans.


On April 18, 2013, Michael Flynn, the Director of the Defense Intelligence Agency testified that Syria's liquid-propellant missile program depends on essential foreign equipment and assistance, primarily from North Korean entities. Further statements by United States Government officials report that North Korea helped Syria build the Al Kibar nuclear reactor, which Israel reportedly destroyed in 2007, and could have been used to produce plutonium for nuclear weapons.


In the case of Chaim Kaplan v. Hezbollah, a United States district court found in 2014 that North Korea materially supported terrorist attacks by Hezbollah, a designated foreign terrorist organization, against Israel in 2006.


In December 2009, a North Korean arms shipment aboard an Ilyushin Il-76 cargo plane was discovered and seized by authorities of the Government of Thailand. The cargo, which was marked as consisting of oil-drilling equipment, contained 35 tons of rockets, surface-to-air missiles (MANPADS), explosives, rocket-propelled grenades, and other weaponry. A similar shipment was impounded in the United Arab Emirates a few months earlier in July 2009. A third shipment was intercepted by the Israeli government in the Eastern Mediterranean in November 2009. According to published media reports, United States and Israeli intelligence agencies concluded that the shipments were destined for Iranian-backed terrorists, including Hezbollah, Hamas, and the Quds Force. Another large quantity of shipments to both Hamas and Hezbollah, is believed to have been transferred unnoticed.


In July 2014, press reports indicated that militants from Hamas, a designated foreign terrorist organization, attempted to negotiate a new arms deal with North Korea for missiles and communications equipment that would have allowed the militants to maintain their armed terrorist attacks against Israel. Security officials announced that the deal between Hamas and North Korea was worth hundreds of thousands of dollars and was handled by a Lebanese-based trading company.


In March 2015, the South Korean government publicly accused North Korea of responsibility for a December 2014 cyber attack against multiple nuclear power plants in South Korea, stated that the attacks were intended to cause a malfunction at the plants' reactors, and described the attacks as acts of "cyber-terror targeting our country".


Since October 2008, the Government of North Korea, including any agents or instrumentalities of the Government of North Korea, directly or indirectly, committed, conspired to commit, attempted, aided, or abetted any other act of international terrorism, including through:


• support for any organization designated as a foreign terrorist organization, any entity designated pursuant to Executive Order 13224, or any entity that otherwise supports acts of international terrorism;
• direct sponsorship of acts of international terrorism; or
• the provision of armaments or other controlled goods, services, or technology to any country the government of which is designated as a state sponsor of terrorism; and(B) such act constitutes support for international terrorism.
North Korea also operated training camps in Angola for guerrillas of the African National Congress (ANC) and the South West African People's Organization (SWAPO).


Both organizations were trained in terrorist tactics at these camps. But North Korea operated far more guerrilla and terrorist training camps within its own borders. Between 1968 and 1988, North Korea built and operated at least 30 special training camps within its borders, specializing in terrorist and guerilla warfare training. Reports at the time indicated that over 5,000 recruits from some 25 nations visited these camps to take part in various courses lasting anywhere from three to 18 months.


Support for nation-states engaging in terrorist tactics was not the only activity that the North Koreans engaged in at their camps up until the late 1980s. In fact, Pyongyang supported a number of terrorist groups—particularly in the Middle East. According to National Security analyst Barry Rubin, "Up until the late 1980s, North Korea trained Palestinian terrorists, both those belonging to the PLO and from Syrian and Libyan-backed groups." Rubin further states:


– In Lebanon during the 1970s and in Libya and Syria from the 1980s down to the present, North Korean soldiers have also trained terrorists for many groups including the Basque Spanish ETA, Palestinian Abu Nidal organization, Irish Republican Army, Italian Red Brigades, Japanese Red Army, Moro National Libera-tion Front in the Philippines, Turkish radicals, and others. While many of these links have lapsed, in the 1990s, North Korea added Hizbollah and the anti-Turkish Kurdish PKK group to its roster of clients.


Several key Hizbollah operatives spent time in North Korea. They included (but were probably not limited to) Hassan Nasrallah, the Secretary-General of Hizbollah;


Security and Intelligence chief Ibrahim Akil; and Mustapha Badreddine, head of counter-espionage operations.


In the 1970s and '80s, North Korea had a very serious record of committing very serious acts of international terrorism.
North Korea has also been involved with the Japanese Red Army (JRA) and the Popular Front for the Liberation of Palestine (PFLP).
The evidence chain connecting the North Korean Government to the PFLP is further cemented by proof that its leader, Dr. George Habash, made a visit to North Korea during September of 1970—a trip where he was reportedly able to procure both weapons and funding.


North Korea's Continued Support of Terrorism


Hizbollah

According to sources in both the American and Israeli press, North Korea supervised the building of underground facilities for Hizbollah in south-ern Lebanon. According to several reports, all or most of Hizbollah's underground facilities were built primarily under the supervision of North Korean instructors in 2003–2004. The facilities were quite extensive and included dispensaries for the wounded, food stocks, and arms dumps. It seems likely that North Korean assistance to Hizbollah served as a key factor in the challenges that Israeli military forces faced when they conducted combat operations against Hizbollah during the 2006 conflict. Israeli reporter Lenny Ben-David in 2007 stated that, "Hizbullah's military bases, armories, bunkers and communications networks were much more extensive than Israel's intelligence services estimated on the eve of the 2006 war." Ben-David also reported that the tunnel building operations were under the control of the Korea Mining Development Trading Corporation (KMDTC). KMDTC is a company that has been officially sanctioned by the United States for its illicit activities. North Korea also reportedly exported arms to Hizbollah that were used to inflict casualties on Israeli troops and civilians. An article written by South Korean scholar Moon Chung-in asserts that the Israeli intelligence service Mossad has clear evidence that Hizbollah was able to hit the outskirts of Tel Aviv with short-range missiles containing components supplied by North Korea. According to Moon's report, the missile components first went from North Korea to Iran. The Iranians assembled the missiles and then transported them to Hizbollah via Syria. There are also reports of arms shipments originating in North Korea that ended up in the hands of Hizbollah. The "Reform Party in Syria" (RPS), an opposition group, reported in 2008 that Hizbollah had acquired chemical warfare (CW) agents from North Korea. According to RPS, mustard and nerve gas were acquired from Pyongyang, with Syria acting as a conduit. The CW agents can reportedly be weaponized and mounted on Hizbollah's short-range missiles that target Israel.


Iranian Revolutionary Guard Corps

North Korea's ties to Hizbollah began in collaboration with yet another organization identified by the U.S. State Department as an entity supporting terrorism—the Iranian Revolutionary Guard Corps (IRGC).
According to a 2008 Congressional Research Report, the North Koreans collaborated with IRGC operatives (including active duty military generals) in Hizbollah operations that included everything from the shipment of short-range missiles and artillery, to the building of underground facilities.


Tamil Tigers

North Korea also has had connections to insurgents and terrorist groups in South Asia. In 2000, a video of an attack by the Tamil Tigers (LTTE) on a Sri Lankan navy ship showed speedboats that appeared to be of North Korean origin. The video showed that the rebel group was also using a North Korean variant of a Russian (and later Chinese) 107mm Katyusha rocket launcher. A Jane's Intelligence Review article claimed that the armaments being used by the LTTE were of North Korean origin:
"In the video, LTTE Sea Tigers can be seen using a variant of the 107mm Katyusha rocket, fired from a lightweight tripod, in pairs. This is believed to be a variant of the Chinese Type 63 107mm launcher. The Chinese produce a single tube version called a Type 85 fired from a man-portable tripod, but the North Koreans produce a double version. This is quite a rare weapon…."
The North Koreans also attempted to provide the LTTE at least one shipment of 152mm and 130mm artillery shells and 120mm mortars during 2007. The Sri Lankan Navy interdicted the shipment. The Sri Lankan Navy also seized an LTTE boat that was equipped with a 14.5mm machine gun that was also assessed to be connected with North Koreans. 27 North Korean merchant ships carrying arms to the LTTE were intercepted by the Sri Lankan Navy on three different occasions in October 2006, February 2007, and March 2007. On several occasions the North Korean merchant ships fired on the Sri Lankan vessels, and the Sri Lankan Navy reportedly sank two of the North Korean ships. The Congressional Research Service issued a report in 2008 citing the Sankei Shimbun in Japan, which states the Sri Lankan Government filed an official protest with the North Koreans.