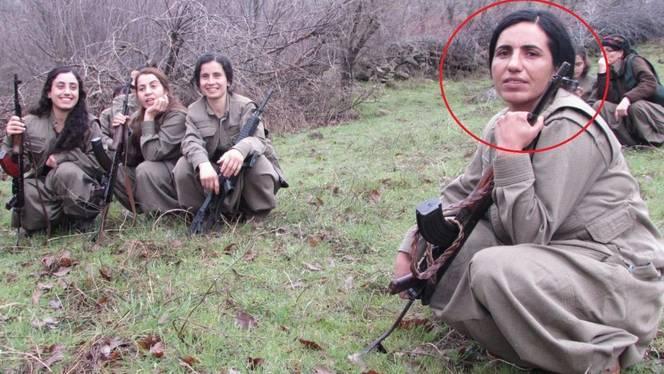 Turkish intelligence neutralises high-ranked PKK terrorist in northern Iraq
Türkiye's National Intelligence Organization (MIT) has neutralised the PKK/YPG terrorist organisation's so-called social area responsible for the Iraq/Sulaymaniyah region.
Terrorist Gulsume Dogan, codenamed Jiyan Mardin, has been neutralised with an operation carried out in Sulaymaniyah, northern Iraq, security sources said on Monday.
Turkish intelligence has determined that the terrorist, closely associated with senior executives of the organisation, extorted funds from the people in the region under the guise of taxation.
The acquired money was used to recruit cadres to carry out attacks against Turkish security forces, and to provide logistical support to the organisation, the sources added.
Dogan joined the PKK's rural cadres in 2006. She was recruiting new militants for the terrorist organisation, including underage children.
The Turkish intelligence meticulously analysed all information transmitted from field agents and first identified the location of the terrorist, who was closely monitored upon being neutralised in a pinpoint operation.
MIT, which continues to strike against terrorist organisations in every field, also delivered the message that it will continue with pinpoint operations as part of its policy to eliminate terrorism at its source in the upcoming period.
Turkish security forces 'neutralised' 10 PKK terrorists in northern Iraq
Five more terrorists were "neutralised" in the Operation Claw-Lock zone, which raised the number of "neutralised" terrorists in the region to 10, the ministry said in a statement on Monday.
A Turkish soldier succumbed to his injuries from a terror attack in Ankara's anti-terror operation zone in northern Iraq, Turkish authorities said.
Abdullah Kose, who was wounded on November 20, later died from the injuries he sustained in a clash with terrorists in the Operation Claw-Lock area, the Ministry said.
Turkish authorities use the term "neutralise" to imply the terrorists in question surrendered or were killed or captured.
In its more than 35-year terror campaign against Türkiye, the PKK — listed as a terrorist organisation by Türkiye, the US, and the EU — has been responsible for the deaths of over 40,000 people, including women, children, and infants.
Source » trtworld.com