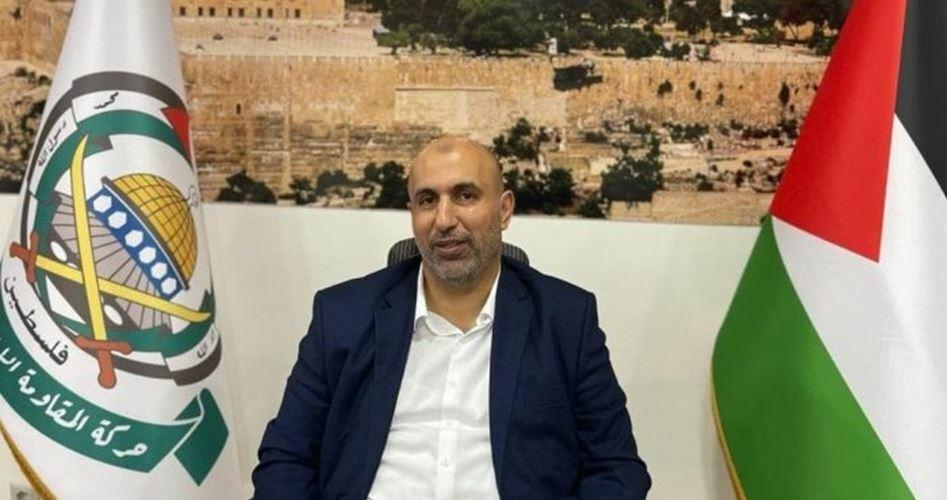 Zaher Jabarin
Terror organization: Hamas
Status: Deputy of Salah al Aruri in the leadership of Hamas' West Bank.
Roll: Besides being deputy of al Aruri, Jabarin is deeply involved in the construction department which oversees developing the combat terror capabilities of the organization.

Moreover, he oversaw Hamas' financial department and took care personally about financial operation, established of businesses and money laundering in Turkey, Qatar, Lebanon and more.

Zaher Jabarin used to be a senior military Hamas leader in Samaria since Hamas was established in the late 80's.

After almost twenty years in Israeli prison due to his terror active involvment, he was exiled to Turkey in 2011 and made his way again alongside Aruri to the elite leadership of Hamas military branch de facto (outside Palestinian territory).

He is considered as a supporter of Iran and has close ties with Quds force and Hezbollah operatives, especially since his direct boss Aruri moved to operate from the Dahieh district in Beirut. He was part of Hamas' delegation to Tehran several times.

Jabarin is also involved in the battle of releasing some of the senior inmates of Hamas in Israeli prison.
Location: moving between Turkey, Qatar, and Lebanon.
Born: 11 September 1968; alt. 09 November 1968;
Place of Birth: Salfit, West Bank, Palestine; alt. Nablus, West Bank, Palestine;
Gender: Male;
Passport: 2987250 (Palestine); alt. Passport 26899900360 (Qatar);
Identification Number: 904121555 (Palestine);
Known also as: Zahar Jabarin; Zaher Ali Mousa Jabarin; Zahir Jabarin; Zahir Ali Mousa Jabbareen; Zaher Ali Mousa Jibril.
Activities:

Turkey-based Jabarin is the head of Hamas's Finance Office. In this capacity, he manages Hamas's yearly budget amounting to tens of millions of dollars, is in charge of all Hamas's income from various elements around the world, and seeks to obtain additional sources of funding for Hamas.
In his capacity as head of Hamas's Finance Department, Jabarin was focused on developing a financial network in Turkey that would allow Hamas to raise, invest, and launder money prior to transferring it to Gaza and the West Bank.
In recent years, Jabarin has promoted Hamas's terrorist activities in the West Bank and Gaza targeting Israel by transferring hundreds of thousands of U.S. dollars in the West Bank to finance Hamas's terrorist activity.

In addition, Jabarin tries to promote business activity and investments to generate revenue for Hamas.
Jabarin has served as the primary point of contact between Hamas and the IRGC-QF. Since 2017, there was growing contact between IRGC-QF and Hamas officials focused on increased funding from Iran.
Jabarin was involved in the transfer of millions of dollars to Hamas via Redin Exchange.