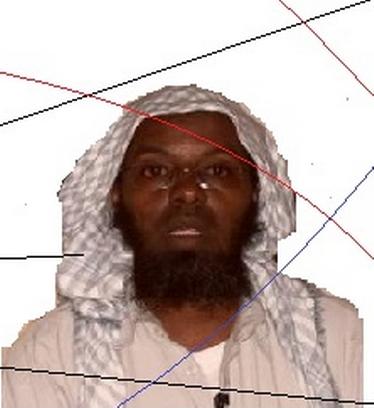 Abukar Ali Adan
Terror organization: Al-Shabaab
Status: deputy leader of Al-Shabaab.
Roll: Adan is the deputy leader of Al-Shabaab. He spent several years as Al-Shabaab's military chief after previously heading the Jabhat, al-Shabaab's military wing.
Location: Somalia
Born: 1972; alt. 1971; alt. 1973;
Known also as: Abukar Ali Aden; Ibrahim Afghan; Sheikh Abukar.
Activities:

Ali Adan is designated for being deputy leader of al-Shabaab.
According to Reuters, back to March 2010, he was Shabaab's "chairman" along the border with Kenya. In May 2010, he was reported to be Shabaab's leader for the southern city of Kismayo.

At that time, Kismayo was controlled by Shabaab and was a central hub for the jihadists' economic and military operations in southern Somalia.
In July 2012, Adan was identified as the emir of the Lower and Middle Juba regions in Somalia.
By 2014, Adan served as the overall Al-Shabaab military/militia head. Traditionally, being Shabaab's military emir-means being group's deputy emir.