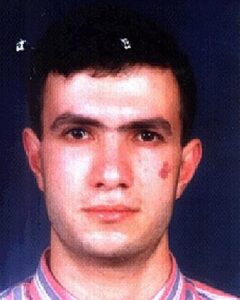 Ahmad Mohamad Yazbeck
Known Also As: Mohamad Yazbeck;
Country: Lebanon;
DOB: 01 Dec 1971;
Nationality: Lebanon;
Address: Kared Al Hassan Building, 1st Floor, Haret Hreik, Baabda, Lebanon; Nahala Baalbek, Baalbek and Hermel, Lebanon;
Activities:
Ahmad Mohamad Yazbeck (Yazbeck) is being designated pursuant to E.O. 13224, as amended, for having acted or purported to act for or on behalf of, directly or indirectly, AQAH.
Yazbeck maintain joint bank accounts in Lebanese banks that have allowed them to transfer more than $500 million within the formal financial system over the past decade, despite existing sanctions against AQAH.
Yazbeck, AQAH's financial director, and Gharib, AQAH's informatics manager, both hold several "shadow accounts" through which transactions are conducted on Hizballah's behalf.
AQAH, was designated by OFAC in 2007, is used by Hizballah as a cover to manage the terrorist group's financial activities and gain access to the international financial system.
Hizballah has used AQAH as a cover to manage its financial activity. AQAH is run by Husayn al-Shami, a senior Hizballah leader who has served as a member of Hizballah's Shura Council and as head of several Hizballah-controlled organizations.
Hizballah was designated by the Department of State as a Specially Designated Global Terrorist (SDGT) pursuant to E.O. 13224 on October 31, 2001. AQAH was designated as an SDGT on July 24, 2007, pursuant to E.O. 13224, for being owned or controlled by, and providing support to, Hizballah.