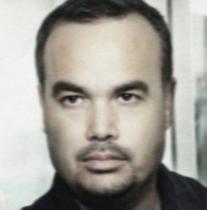 Alireza Rezvani
aka: Yasser or Reza Rezavi

Position: Qods Force key figure in Syria. By virtue of his function, he is connected to various people involved in the transfer of weapons from Iran.

Background: Rezvani served in the past in unit 190 of Quds Force, a unit that deals mainly with logistics of weapon and operatives smuggling.
He is in Syria for the last year and helps to Hezbollah to gather an arsenal of weapons in Syria and in Lebanon.