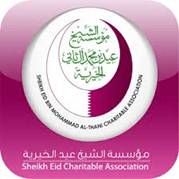 Eid Charity
Activities:

Eid Charity is probably the biggest and most influential activist Salafi-controlled relief organization in the world.
Khaled Ahmed is the Charity's head of finance. The Association was listed as unlawful association in Israel on May 26, 2008 for its membership in the Union of Good and support to Hamas.
In a 2007 cable found on wikileaks, Palestinian Monetary Authority Deputy Governor Jihad al-Wazir claimed that: "individuals and organizations in UAE and Qatar are the main contributors to Hamas charities. He said a charity established by Qatari Sheikh Eid bin Mahmoud al-Thani was one, adding that it has transferred funds through JP Morgan Chase."
The Eid Charity transferred funds to the MB in Egypt.