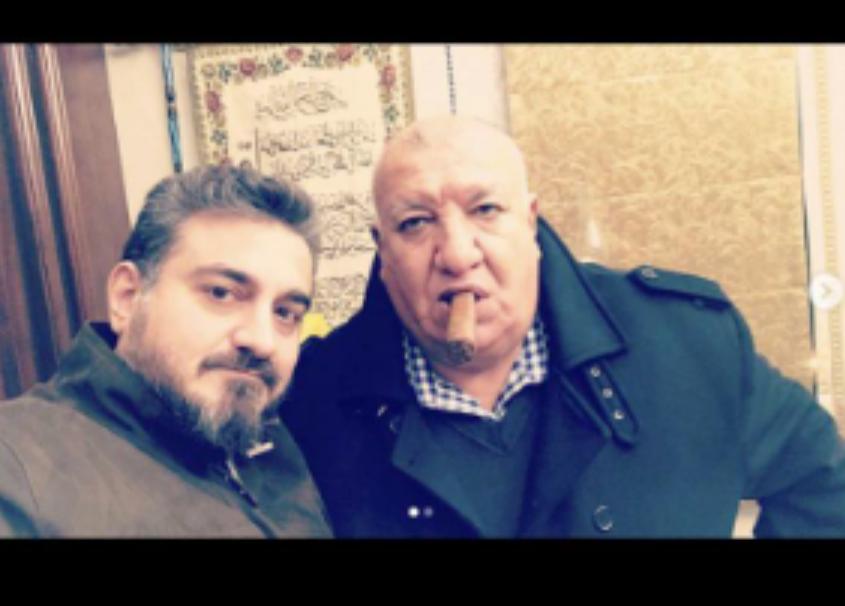 Update: Hejeij Clan – logistic and financial services to Hezbollah
Article RadarTHIS ARTICLE CONNECT:
Kassem Hejeij Kassem Hejeij is Lebanese magnate, officially resigned as head of the...[+]
Affected Countries: united-states;
Background:
As we stated in our last report, Hejeij clan is one of the pillars of Hezbollah's financial structure and operative mechanism. The clan, led by Kassem and Mohsen Hejeij, operate various business ventures in several countries where they maintain a network that includes governors, bank managers, lawyers, accountants, police officers, and organized crime members.

Recently obtained exclusive information reveals that the clan's network is even more widespread and possesses more complex capabilities than estimated before. While this network makes use of the clan's business cover, it is in fact operated by an unnamed 910 unit operative, traveling between Lebanon and West Africa.
Structure in the US
Among its assets in the US, the Hejeij clan owns a house in Dearborn, Michigan at 10008 Essex street, P.C 48120. Officially, the house is listed as the address of Christine Jaber, a clan member herself and a MEAB worker (Middle East and Africa Bank, controlled by Kassem Hejeij de facto). But the house is often used by Hejeij clan members, particularly by Mohsen Hejeij and his lawyer Waddah el Chaer, when they visit the US to tend their business and maintain their dealings with to American lobbyists.

Moreover, this house also acts as both a safe house and a staging area for the clan's illicit activity in the USA. During the past few years, Christine Jaber leased a few Lincoln luxury vehicles that were used for various operations. According to one source, Hezbollah uses this house to hide cash and store equipment for its operational purposes, and a safe meeting point for members.
The house is also used to launder drug money and also offers money laundering services to small businesses from the local Lebanese community in Dearborn. In return for its laundering service, a fee of 6% is charged. The money from these money laundering schemes is split between Hezbollah (4%) and the clan (2%).
Pictures of the safe house in Dearborn, Michigan, 2018-2019.
Structure in Europe

Another country where the clan operates is France. The clan's (and Hezbollah's) go-to man in France is Hicham Hazime, a citizen of both Lebanon and Gabon is a clan member and a MEAB employee. The activity is divided between three countries: France, Gabon, and Lebanon.

According to one source, Hicham Hazime is a loyal soldier of the clan and has worked for Kassem and Mohsen for many years and travels several times a year on their behalf between those countries. He also operates in France on behalf of Hezbollah, and serves as a contact person in France to local smugglers and organized crime.

He holds a Gabonese passport with the needed visa for entering the Schengen area. He does not use his Lebanese passport, rather he enters under the cover of a wealthy businessman acting on behalf of Kassem Hejeij. A few times he even used Hejeij's private jet.
One of Hazime's main reasons for travelling to Europe is to illegally purchase technological means such as drones, radios, and infra-red scopes for Hezbollah's operational units. In addition, he also facilitates the clan's money laundering schemes.

After the purchase, the equipment is transferred to various safe houses belonging to Hezbollah's external security organization – unit 910 in Europe. The bulk of this equipment is then sent to Gabon, usually by sea. This part of the operation involves bribing various officials both in France and in Gabon.

Once in Gabon, most of the equipment is sent by privet cargo flights to Lebanon where it reaches Hezbollah's military forces. The equipment that stays in Africa, is used by unit 910 for their operations in the West African region.
Pictures:
1. Kassem Hejeij and Hicham Hazime
2-3. Hicham Hazime with his Gabonese passport and his European visa
4. Mohsen Hejeij with Hicham Hazime
5. Hicham Hazime with Christine Jaber
6. Mohsen Hejeij and Waddah el Chaer
…