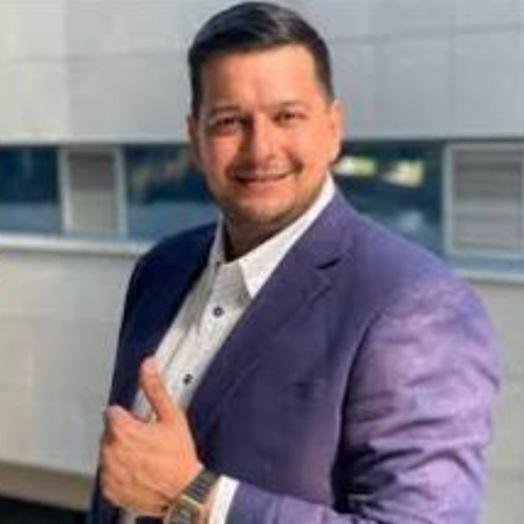 Samer Akil Rada
Terrorist Organization: Hezbollah;
Status: Samer Mohamed Akil Rada – Amer Akil Rada's brother(Head of Rada clan Latin America);
Roll: Leading the clan for decades in the Latin American region. Connected to high figures in Hezbollah. Lebanese – Venezuelan, involved in money laundering, drug smuggling and weapon trafficking for Hezbollah.
Location: Most likely still in Venezuela;
Also Known As: Samer Mohamed Akil Rada;
Country: Venezuela (suspected);
Citizenship: Lebanese, Venezuelan;
Shareholder in: EXTYN, S.A; Importadora el Sol; Akilmax Generators; Grupo Sol Ltd – Logistics & Cargo; Oxcel Ltd – Logistics & Cargo; Cargoyo – Cargo Transportation;
Activities:
Samer Akil Rada is considered to be a prominent figure in the cryptocurrency field in Venezuela, it is highly likely that he is in contact with the highest echelons of maduro's regime. This, in turn, can provide the Rada clan with access to the regime as well as significant financial benefits.

Cryptocurrencies alongside gold, are the two best avenues for Maduro to launder money and transfer funds outside the country without detection. According to the declarations of the Venezuelan government, during 2020, Venezuela opened dozens of crypto ATM's and stores, where anyone can convert cash to digital currencies and the opposite. We assume Samer will have an interest in owning such stores.

Apart from the cryptocurrency business, Samer Rada also owns several logistics and international shipment businesses in Belize that focus on import and export of various products. In the last decade, he was an executive member of the Corozal free zone in Belize, which indicates that he has multiple connections in central American countries.

Between the years 2014-2016 Samer served as a Sales Director of a company in Colombia called Tucan Carbon. This company does not have a web page, but it is highly possible that the clan used this coal company as cover to smuggle cocaine to Lebanon.

In 2013, Samer was questioned in Belize by the Anti – Drug Unit of the local police, because of suspicions involving one of the trucks his company owned. The truck that came from Costa Rica was stopped at a checkpoint at the El Salvadorian border as it was making its way toward Mexico. Upon inspection, police discovered that the truck contained 460 kg of cocaine, with an estimated worth of eleven million US dollars. Samer denied all charges, and thanks to his highly placed connections, his only punishment was to give up his position at the Corozal free zone board.