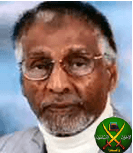 Ahmed Idris Nasreddin
Born: 22 November 1929;
Place of Birth: Ethiopia;
Address:
1. Campione D'Italia, Como, Italy;
2. Lugano, Ticino, Switzerland.
Activities:

Considered to be one of the major financier of the MB.
From the designation in 2002:

"Based on information available to Italy and the United States, … Ahmed Idris Nasreddin ("Nasreddin"), through commercial holdings, operate[s] an extensive financial network providing support for terrorist related activities". Delisted by OFAC in 14/11/2007.
Along with his associates – Yussef Nada and Ali Ghaleb Himmat provided for years a vast infrastructure to the MB. Suspected to provide financial means and business cover up to Al-Qaida (The Al-Taqwa bank case).
His main business, Nasco Group a conglomerate based in Nigeria with subsidiaries all over the world, is running today by his son – Attia Nasreddin.
We suspect that today his worldwide spreading businesses still support the MB infrastructure all over the world.