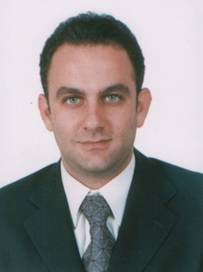 Lawyer: Ashraf Assem Safieddine
General Info:
Ashraf Assem Safieddine was a co-founder of Inter Aliment SAL Offshore, a company controlled by senior BAC facilitator, Saleh Ali Assi.

The company owned an account at LCB where it laundered substantial sums of U.S.-denominated currency for the BAC.

According to the Lebanese government, when LCB was finally compelled to close Inter Aliment SAL Offshore's account, the account balance migrated to the company's accounts at Defendants MEAB, Fransabank and Banque Libano-Francaise.

Inter Aliment SAL Offshore was also the owner of accounts at Defendant Bank Audi and SGBL. Safieddine is an attorney who was associated with several Amhaz Network companies.

Among others, he was the attorney for:

– Teleserve Plus SAL (Specially Designated Global Terrorist);

– Special Operations Group SAL;

– Liban Stars SARL.