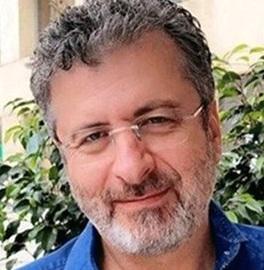 Saleh Assi
Born: 14 May 1960;
Gender: Male;
Citizen: France;
Passport: 04FE50421 (France);
Address:
1. Democratic Republic of the Congo;
2. 5th Floor, 3 Avenue Bosquet, Paris 27007, France;
3. Bashoura, Beirut, Lebanon;
4. Immeuble Verdun 750, 5E Etage-Rue Rachid Karame Verdun, Beyrouth, Lebanon;
Known also as: Salih 'Ali 'Asi; Salah Assi; Saleh Ali Assi; Salih Assi.
Activities:
Since his designation, Adham Tabaja maintained close financial connections to Assi, receiving millions from accounts tied to Assi. As of 2019, Assi was one of Tabaja's few remaining sources of financial support.

Assi is also a business partner of Tabaja and conducts real estate purchases on his behalf. In turn, Tabaja has used his ties with Hizballah to solve Assi's business and legal problems.
Assi uses his companies to facilitate payments to Tabaja. He and his companies also engage in tax evasion and money laundering schemes in the DRC that generate illicit profits of tens of millions of dollars per year, a portion of which are transferred to Tabaja in Lebanon.

Revenue generated by Assi's schemes is delivered to Lebanon via bulk cash transfers or laundered through Nazem Ahmad's diamond businesses.

Over the past decade, Assi has used schemes like these to funnel tens of millions of dollars to Tabaja.

He was also involved in a tax evasion scheme with several other U.S. designated Hizballah financiers and associates, including Tabaja, Nazem Ahmad, Mohammad Bazzi, and Kassem Tajideen.
The vessel Flying Dragon is also being identified as blocked property in which Assi has an interest.

In May and June 2019, Assi used an Inter Aliment SAL (Off-Shore) business account to transfer millions of euros for the payment of the Flying Dragon.