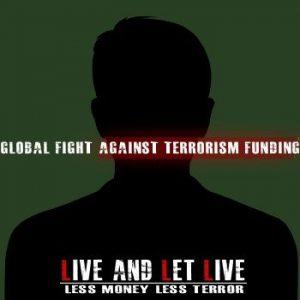 Hasan Chehadeh Othman
Known Also As: Othman, Hassan Shehadeh; Uthman, Hassan;
Citizenship: Lebanese;
Location: Lebanon;
DOB: 29 Jun 1979;
Address: Baalbak, Lebanon;
Activities:
Hasan Chehadeh Othman, has been involved in conducting transactions through "shadow accounts" on behalf of Hizballah.

Hasan Chehadeh Othman maintain joint bank accounts in Lebanese banks that have allowed them to transfer more than $500 million within the formal financial system over the past decade, despite existing sanctions against AQAH.
"From the highest levels of Hizballah's financial apparatus to working level individuals, Hizballah continues to abuse the Lebanese financial sector and drain Lebanon's financial resources at an already dire time," said Director of the Office of Foreign Assets Control Andrea Gacki. "Such actions demonstrate Hizballah's disregard for financial stability, transparency, or accountability in Lebanon.".
While AQAH purports to serve the Lebanese people, in practice it illicitly moves funds through shell accounts and facilitators, exposing Lebanese financial institutions to possible sanctions.

AQAH masquerades as a non-governmental organization (NGO) under the cover of a Ministry of Interior-granted NGO license, providing services characteristic of a bank in support of Hizballah while evading proper licensing and regulatory supervision.

By hoarding hard currency that is desperately needed by the Lebanese economy, AQAH allows Hizballah to build its own support base and compromise the stability of the Lebanese state.

AQAH has taken on a more prominent role in Hizballah's financial infrastructure over the years, and designated Hizballah-linked entities and individuals have evaded sanctions and maintained bank accounts by re-registering them in the names of senior AQAH officials, including under the names of certain individuals being designated today.
Hasan Chehadeh Othman is being designated pursuant to Executive Order (E.O.) 13224, as amended, for having acted or purported to act for or on behalf of, directly or indirectly, AQAH.
Hizballah was designated by the Department of State as a Specially Designated Global Terrorist (SDGT) pursuant to E.O. 13224 on October 31, 2001. AQAH was designated as an SDGT on July 24, 2007, pursuant to E.O. 13224, for being owned or controlled by, and providing support to, Hizballah.