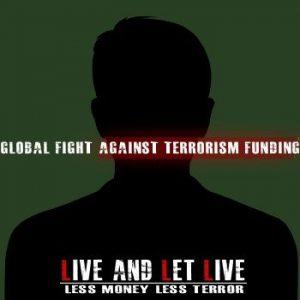 Salim Hasan Khalifa Rashid al-Kuwari
US Treasury Department Specially Designated Global Terrorist (July 2011).
According to the designation:

Al-Kuwari provides financial and logistical support to al-Qaeda, primarily through al-Qaeda facilitators in Iran.

Based in Qatar, Kuwari has provided hundreds of thousands of dollars in financial support to al-Qaeda and has provided funding for al-Qaeda operations, as well as to secure the release of al-Qaeda detainees in Iran and elsewhere.
He has also facilitated travel for extremist recruits on behalf of senior al-Qaeda facilitators based in Iran.
Al-Kuwari was employed by the Qatari Ministry of Interior, and continued working there until 2013, two years after his designation.
He was considered as the link between Osama bin Laden and his Qatari financiers. Al-Kuwari and others managed the finances of al-Qaeda via Qatari banks (n.f.i.).

Alongside al-Kuwari worked Izz al-Din Abd al-Aziz Khalil (Syrian), Atiya Abd al-Rahman, Umid Muhammad, Abdallah Ghanem Mahfuz Muslem al-Khawar and Ali Hasan Ali al-Ajami (Kuwaiti) [source]