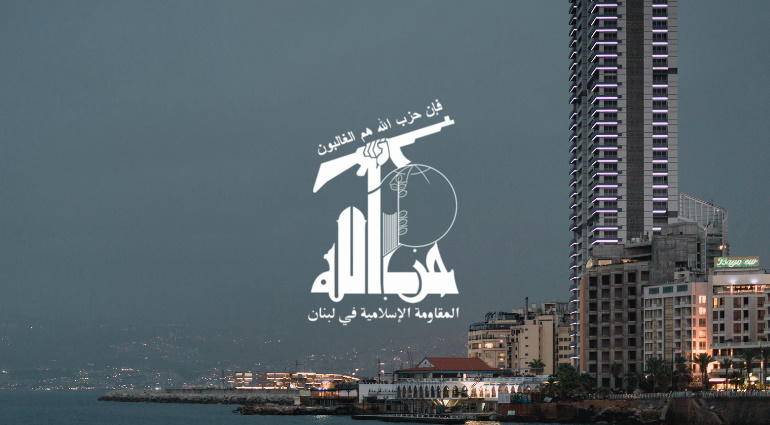 Cut off one head and three others grow – Hezbollah's Syrian Hub
Article RadarTHIS ARTICLE CONNECT:
Affected Countries: syria;
New information has arisen about the way in which Hezbollah's military and criminal operations in Syria is using its terrorist organization's financial network. The modus operandi of this network brings together three elements of Hezbollah's activity in Syria: weapon smuggling, drug trafficking operations and financing which make use of the logistic capabilities of Syrian-owned transport companies. Using this network allows Hezbollah to hide their international illicit activity under the guise of a legitimate business activity and supply and fund their operations in Europe, Asia and the USA.
A small part of this operation was recently uncovered following an announcement by OFAC which designated several key personnel. The network, according to OFAC included Muhammad Qasim Al Bazzal, a pivotal figure in this network linking the financial and military aspects. He is a major shareholder in several companies in Syria, some of them are designated. These companies transfer oil, gas, aluminum from Iran to Lebanon.
Bazzal has close ties with two prominent Hezbollah operatives. The first, Muhammad Jafer Qasir, aka Hajj Fadi, the commander of Hezbollah's special unit 108. The unit's mission is to transfer weapons and technologies from Iran to Lebanon via Syria. Qasir also oversees in Syria Hezbollah's oil and gas trading with Iran. Qasir is using this network for drug smuggling (mainly heroine) from Afghanistan via Iran and Turkey to Europe. Qasir, who is known for his extravagant lifestyle, also found a way to create an extra income for himself by using these connections in Iran to establish his own private drug smuggling network.
The second person is Ali Abdel Nour Shaalan who used the "Star of The East" company in Syria to transport shipments of weapons from Iran, Turkey and from Eastern Europe to Syria and from there to Lebanon.
Muhammad Qasim al-Bazzal's activity on behalf of Hezbollah in Syria is carried out through several commercial entities among them five now-designated companies: "Talaqi for Trading","Tawafuk", "Naghem al Hayat","Alumix", " Hokoul S.A.L. Offshore". In addition, he has two other companies called "Green Sanabel", "Al Afaq Livestock Development" which are not under sanctions.
According to information received, since he was designated, Muhammad al-Bazzal has taken a step back from running the companies and now his brother, Rashid Qasim al-Bazzal, has taken over the day-to-day operations of some of these companies with Muhammad al-Bazzal in charge of the communications with Hezbollah. Currently, Rashid is the CEO of the following companies: "Talaqi for Trading", "Tawafuk", and "Nagham al Hayat".
In addition, to replace some of the networks that were closed due to the sanctions, Rashid established a new network to keep Hezbollah's activity up and running. Recently, this new network was successfully tested, delivering components used for improving the accuracy of Hezbollah's existing missile systems.
This network uses other Syrian businessmen as cover and is controlled through a company called "Rihanna". While Rashid is the company's major shareholder (90%) and manager, his Syrian partner (who owns 10% of the company), Ahmad Muhammad Zuhair al Ra'i, serves as his front man in the operation.
Al Ra'i, is listed as a 50% shareholder in a Syrian transport company called "GNC for shipping", established in January 2020. Muhammad Hamam al Mahyari is the other shareholder in GNC Syria, with 50% as well. Al Ra'i serves as Rashid Qasim al-Bazzal's representative. GNC has international branches.
Using this company, the Bazzal brothers succeeded in reestablishing Hezbollah's financial and operational network as well as provide similar services to the Quds Force.
Hezbollah also uses GNC Syria transportation service to receive components for its missile system project.
The network presented in this report is a significant part of the current Hezbollah global business chain as well as equipment, which provides the organization with oxygen of funds and improved Terroristic capabilities.
…