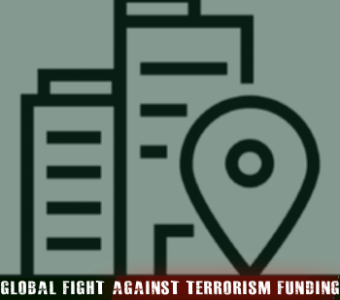 Spectrum Investment Group Holding
Website: www.spectrum-holding.com (inactive);
Phone: 961-1-809242;
Fax: 961-1-80924;
Address: Verdun, Rachid Karame Street, Center Verdun 732, 17th Floor, Beirut, Lebanon.
Activities:

Ali Youssef Charara is the Chairman and General Manager in Spectrum Investment Group Holding SAL.
Spectrum Investment Group Holding provides integrated telecommunications services in the Middle East, Africa, and Europe.
The company operates in five divisions: Mobile Telecommunication, Voice Communication, VSAT and Data Communication, Information Technology, and Service and Support.
The Mobile Telecommunication division provides installation, implementation, and support of mobile infrastructure, as well as site acquisition, planning and design work, installations, GSM infrastructure equipment commissioning and integration services in the GSM arena. Its Voice Communication division offers voice and data transmission services.
The VSAT and Data Communication division provides consulting services that include IP strategy development, evolution and deployment, data networks design and implementation, launch of Internet and multimedia services, and project management, as well as designing, provisioning, installation, project management, operational support and administration services for enterprise and government private wide area networks and virtual private networks.
Its Information Technology division offers system integration services that include Web services integration and virtual private networks, as well as training and knowledge transfer services.
The Service and Support division provides support and consulting services, technical support, handling off routine management functions, and supports and manages critical components of Internet infrastructures.
It has strategic relationships with Alcatel, Ericsson, Siemens, Nokia, Cisco, Andrew, Katherine, Avitec, Tellabs, Prodline, and NDSatcom.