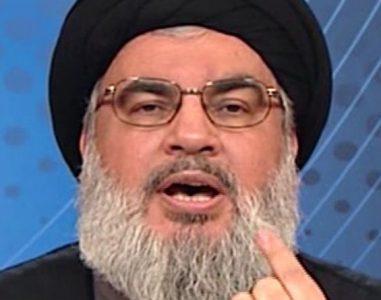 Hasan Nasrallah
Born: 31 August 1953; alt. 31 August 1955; alt. 31 August 1958; alt. 31 August 1960;
Place of Birth: Al Basuriyah, Lebanon;
Gender: Male;
Passport 042833 (Lebanon);
Rank: Secretary General of Hizballah;
Address: Lebanon;
Known also as: Hasan Abd-al-Karim Nasrallah.
Activities:

Nasrallah was designated for acting on behalf of Hizballah, which he has led since 1992. As the Secretary General and head of the Shura Council, Nasrallah is Hizballah's highest-ranking official and exercises direct command over Hizballah's military and security apparatus as its supreme commander, including its involvement in the war in Syria.
Nasrallah has stated that Hizballah's intervention in the war in Syria marked a completely new phase for the organization, sending military forces abroad to protect its interests.
Nasrallah's political advisor is Husayn Al-Khalil.